Saturday 13th January 18:30 at Birmingham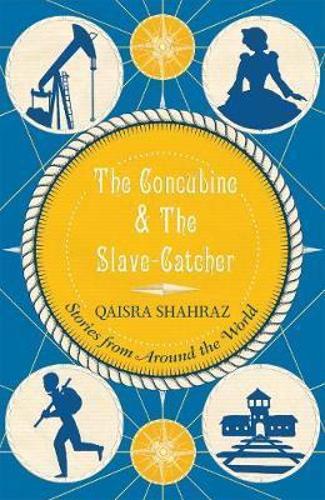 We are very excited to invite you to an evening in store with Qaisra Shahraz discussing her collection of short stories, The Concubine and The Slave-Catcher.
Ten powerful stories set on several continents and at different periods in history. A well-meaning Abolitionist learns the sordid and violent truth about slavery from her African servants in Boston USA. The sundering of India and Pakistan in the 1947 Partition is revealed when a Muslim boy is adopted by a Hindu family during the chaos of mass migration. A young university student finds her engagement broken off because her fiancé's family disapproves of her Western attire.
Qaisra Shahraz is a British-Pakistani, award-winning and critically acclaimed novelist and scriptwriter.  She is a Fellow of the Royal Society of Arts, literary judge, former Director of Gatehouse Books and advisor to Asia Pacific Writers and Translators partnership. She is the founder & director of Muslim Arts & Culture Festival (MACFEST) that she is setting up in Manchester for November 2018.
Last year she won the prestigious National Diversity Lifetime Achiever Award for 'Services to Literature, Education, Gender and Interfaith Activism'.  (http://www.nationaldiversityawards.co.uk/qaisra-shahraz/)
 Shahraz was recently recognised as number 1 out of 50 influential women in Manchester  She is recognied as being one of 100 influential Pakistani women in  2012 'Pakistan Power 100 List'. Qaisra has featured in several international bookfairs and literary festivals as an international author. Qaisra has enjoyed another successful career in education spanning over 25 years as an Ofsted inspector, quality manager with Manchester Adult Education Service, International teacher trainer, Examiner, Assessor,& education consultant.
We hope you can join us for this wonderful event.