Indonesia – 20th June – first day
starts very early – a long day ahead with two events – still jetlagged and not slept much! I meet my host who accompanies me for all the events – Levina a lovely young competent lady! It takes ages to get to the venue, through the traffic jams. Our BC driver is expert in avoiding sea of motorcycles including those driven by many women!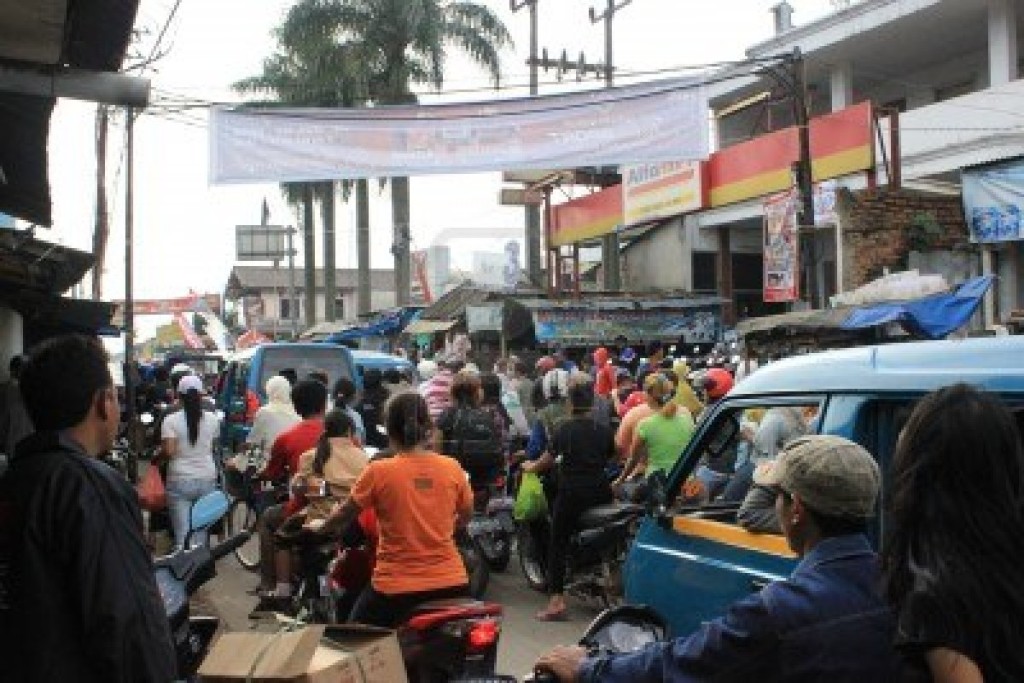 Binus university is modern and very clean, with a lovely auditorium and a fantastic display of plants around the stage. The staff are welcoming and gracious. My session starts with a music band and an excellent Beatles song, sung by a female student. We have an interactive session on 'English' and its 'global' usage, ''Interfaith& Intercultural relationships'. Students and staff enjoy listening to me reading short extracts from my novel and ask lots of questions about writing.
After official photos, exchange of gifts, signing of books, a delicious meal is served. I am now quite familiar with Indonesian cooking. Nasi Goreng (fried rice with chicken and vegetables) is my favourite. My hosts appreciate my active use of the Indonesian words I love -'Terima Kasi'- Thank you-
FREEDOM INSTITUTE
The evening session is in 'Freedom Institute', a special place, with its lush tropical 'jungle like' garden area and library. In the café I have a chance to meet my fellow panellists Ulli (who works at the institute), Maria (chief editor of the women journal) and moderator Begonda, who has just returned from Edinburgh with a PHD.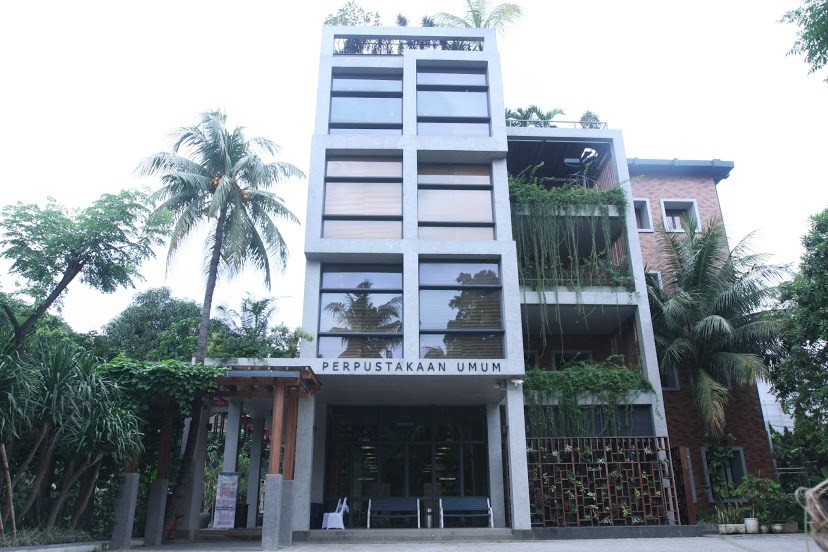 Impressed by their backgrounds I am delighted to see all of them, including my host – Elsa from BC – carrying the new 'Gold edition' copies of my 'Holy woman.' We giggle as Ulli informs us over tea that he read half of the novel in the middle of the night and loves it. Coming from a man that was gratifying for my ears!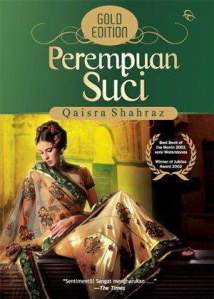 The event room is beautifully organised with a big banner say ' Buku discussion – of Perempuan Suci.' I am met by a young woman – a fan who informs that she found the beginning of 'Holy Woman' too sad and it hurt her to read further. I reassure her. She is delighted and hugs me- saying she will now read it.
After a late start the lively question/ answer discussion centres around many topics ' notion of freedom,' 'women's lives,' 'use of urban spaces', other countries cultural norms as well as the content of my novels. The relaxed audience, lounging on chairs enjoy our readings. Ulli and Maria read the bits that they liked from the Indonesian edition, of my 'Perempuan Suci'.
Finally – we head back to start preparing for another long day and to write this blog!