Writing Diaries is my current blog where you can follow how I am getting on with writing my latest novel, provisionally named The Henna Painter. I hope to be posting every so often- so you'll be getting live updates on my progress and perhaps even a sneak peak here or there of the actual manuscript when it's in a fit shaped to be shared!
Writing this novel has been a challenge as it is set in Morocco and Paris- another world, another culture with different customs and way of life. I love Morocco and the people of the country who I have made friends with. Some of whom are helping me with the research for this novel.
*******************************************************************************
Morocco
07/05/2014
This evening- thanks to my wonderful hosts I had the pleasure and privilege of visiting two real villages. One 'Dayt Roumi' was a rather upmarket one, with a gorgeous lake in the middle, a café, even a hotel and houses of all sorts dotted around it. Another was a traditional village with a real farmhouse where I could meet the family, go into their home, ask them questions and have a good look around. I was delighted at this opportunity – a real honour indeed to be part of their life. As I expected, I was met with so much warmth, affection and a welcoming manner opening out their doors. Such a privilege indeed!
I also came face to face with parents in rural surroundings coping with disability of a child in the face of resilient and hardworking farming lives. I got to see the special wool rug that the women had woven, the large animal shed, the vegetable plot where we were given gifts of mint to make tea and watched the cows grazing in the fields. On another farm we were taken to a beekeepers farm and learnt about the process, making our way gingerly through the nettles and brambles, passing olive and peach trees.
Now that I have gathered all this material – what do I do with it? Well the visit posed more problem for my plot than I had imagined. What I had seen bore no resemblance to what I had imagined or put in my 'village' chapters. For example I had imagined lanes, with village houses very close together. Here, sometimes they are divided by almost an acre of land. There is alot of space in the countryside with people engaged in farming and with plenty of land for growing crops.
I have now decided that the farm I visited- lets call it 'Khadija's farm' named after the older woman who hosted us will play a major part in my novel but in setting only – the characters will be totally fictitious, as I believe its not fair to the real people. This will become the neighbouring farm to Imane's home, one of the heroine's in my novel.
The real setting of the village will be the 'Roumi' village by the lake. The modern café and that gorgeous house I spotted would belong to Yanis's family, Imane's fiance. I am quite pleased with myself. Now I can visualise the setting. Next the hard process of rewriting of scenes and grafting of new ideas and settings – will begin when I get the time that is- in between many inspections. Exciting but a lot of hard work ahead!
For images from Morroco click here.
*******************************************************************************
Al – Meknes, Morocco                 06/05/2014
Yesterday evening saw the fabulous sites of this historical city of Morocco. Highlight – the granaries-the huge fort like building with its huge halls (see picture with hall with yellow roof) where the king Ismail Boulay kept his grain and with clever systems of water purifications were great. My host Nada Bouayad and her family very kindly took me to see this city. Pictures also show Fort, the square -the busy market 'souk' life in the afternoon and
the shoe market. Weather was very hot in the afternoon!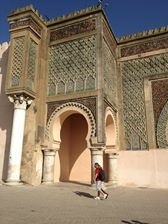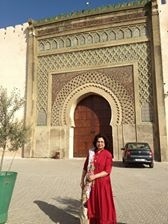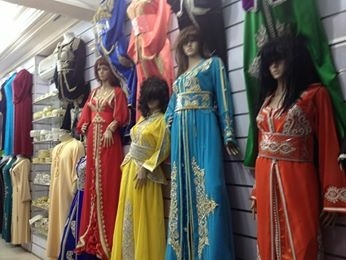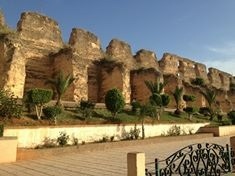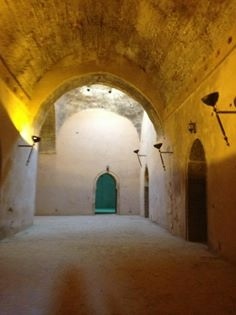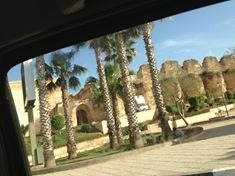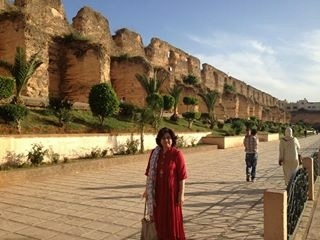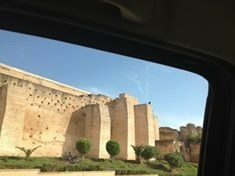 *******************************************************************************
Al – Khemisset, Morocco                 06/05/2014
Woken up to the sound of Azan prayers – reminds me that I am in a Muslim country, not England. Then a wonderful traditional breakfast of honey, delicious homemade crepes, baked by my host's grandmother, dates, pastries and mint tea.
Research work for new novel has begun. A very productive 'research' morning -all thanks to my wonderful hosts. Discussed village life – weddings, homes, cooking pots, weaving of carpets, feasts, animal farming, beekeeping etc.
Impact – Really delighted with all this information! I am like a sponge trying to absorb as much I can. Learnt so much. My lovely young host, Nada and her brother helped a lot, with ideas. A lot of hard work in front of me and changes of settings, scenes and their contents. Overall things shaping up nicely. Really looking forward to visiting a real village tomorrow – as its the village Souk day too.
*******************************************************************************
Rabat, Morocco                  05/05/2014
Its been a long and an amazing day. Morning in Marrakech and four hours train journey to Rabat. Good train, and the heat, plenty of reading (about Fez) done and watched the landscape change, from dry scrublands to green fields.
In Rabat, my Rabati friends (a professor and his wife, a teacher trainer – who hosted me with the British council three years ago) and my new host, lovely Nada Bouayad and her brother are waiting for me. I am taken home for refreshments in Rabat. Memories of the last feast in their garden with trays of meat and elegant silver ware spring to mind. It was great to catch up on their lives. So much to talk about, including our children.
Now I have reached my main destination – Khemisset, in my host's home. What a lovely family they all are – Nada's parents – mother is a teacher and father a principal, so there is plenty for us to talk about with my own background and interest in education.
Their home is gorgeous, three storey high, large spacious rooms with those wonderful Moroccan style round the room plush sofas, that can turn into beds if required. I am offered a whole suite – the upper floor to myself, so can take my pick of any place I want to sleep in.
Delighted to taste the mouth watering famous Hariri soup again and the lamb koftas for evening family dinner. I can't believe that the type of dates I love so much are served too!
And wait for it, I have been offered my leaving gifts already, gorgeous hand embroidered pair of cushions and an equally hand woven sheep's wool small rug – I just could not say no to them!!
Tomorrow begins my working day, research into Moroccan life for novel in progress and I am really looking forward to it….
*******************************************************************************
"Research" trip to Morocco                 04/05/2014
Safely reached Morocco last night – went straight to the famous El-Fina square to research for one of my chapters in the new novel.
Marrakech – Relaxing in the hotel room, catching up with emails and tweets. Ready for my next stop, Rabat, where I will be meeting my friends from Rabat as well as my new hosts from Khemisset. Really looking forward to it.
Seen so much last night in the famous Jamaa El Fina square – just an amazing experience and place with thousands of people -so much entertainment, with acrobats, story tellers, letter writers, henna painters and mouth watering open food stalls from sheep's heads to chips, not to mention the souks, shopping lanes. I bought nuts and dates! The atmosphere was simply amazing…..
*******************************************************************************
Sightseeing and creative thinking – what's the connection?                 18/02/2014
In the beautiful ancient city of Bagan with its 3000 ancient temples dotted around a huge expanse of countryside. I am here, on a tour of Myanmar, primarily to attend the Irrawady Literarure Festival. There are moments you want to cherish in life. One of those highlights was meeting Daw Aung San Suu Kiyu – the legendary  courageous lady of Myanmar, formerly known as Burma. Another moment was spending time and meeting Dame Joan Bakewell – another delightful lady. Strangely we met her on the famous MT. Popa.
After our courageous climb up the mountain , 800 steps up and then 800 down, suddenly I had  one of those great creative moments, in the middle of the teeming bazaar, with tiny monkeys running around. I got a new scene for chapter one for my latest novel. In fact a new beginning. This time beginning with a fuming Hind, because Turaya has not made it to her mother's funeral. So instead of the novel starting with Turaya, it now focuses on the young woman, Hind, the daughter of Turaya's arch enemy, who has just died.
Now mulling over whether to start the scene in the car with Hind driving with her father and back track to her mother's funeral or to start with the funeral instead. Need to debate which scene will be richer and get the readers drawn in and hold their interest. I don't know how this will pan out. Now in transit in Yangon, as I write this. Next three weeks busy with inspections. My worry is – will I lose this scene, the vivid detail that just flowed like honey through me in the exotic and gorgeous world of Mt Popa?
*******************************************************************************
Time Flies                                                                                                      03/02/2014
Balancing a career in writing and in education with family life is a juggling act in itself. But when my commitments to work in education take priority, the task of writing my fourth novel has to take a back seat for the moment. At times like this I often find myself thinking 'so much to do, so little time'; flying away to literary festivals, travelling as an education consultant and writing the Henna Painter. As a mother, my mind is always on looking after my family but also focused on tasks I must complete before deadlines. Although there is a lot to do, striving to do the best I can whilst retaining a calm persona is the key this balancing act.
So at this moment in time I can only say that progress on the Henna Painter has been paused for a short while. I have managed to fit the odd day in where I had a good writing session. It's been a busy start to the year but hopefully I'll be able to concentrate on my fourth novel soon.
  *******************************************************************************
Distractions                                                                                                06/01/2014
Just sharing my latest progress and apologies that this post is a little late, but we've managed to overcome our minor technical hitches with the website.
I am struggling again with writing. First thing I wanted to do was write to make up for two lost days. But so far I have managed to get very little done. Morning gone! This morning it's the same. I am doing other things i.e. cooking, tweeting, answering emails etc. but not writing.
I am finding with this latest novel- the biggest hurdle is other distractions. The prime culprit has got to be- INTERNET & SOCIAL MEDIA. I feel like asking some one to remove the internet from my computer, so that I can just concentrate on my novel. I wish you or some one else says sternly – JUST WRITE !
********************************************************************************
Christmas Eve                                                                                               24/12/2013
I didn't think that Christmas Eve would be a productive day- writing wise- but thrilled with my progress. I actually managed to write a powerful scene. It's the second time in my life I have actually cried when writing a passage.
Its a powerful scene between Turaya, an older woman, and Hind, a young Moroccan woman. Women who have hated each other. A baby lies in one woman's lap- won't mention anything else as I don't want to to give the plot away!
Last time I wept during writing was when I wrote and read a very powerful scene where Zarri Bano, my heroine of The Holy Woman, breaks down in her mother's arms- after she has found out who her younger sister is going to marry.  She cries out in pain to her mother-
'He said that I will remember him till the day I die, Mother. I thought that I had killed and buried the old Zarri Bano behind the folds of this burqa, this black shroud- but she lives, Mother. She lives! Tell me, Mother, how can I kill this woman inside me, still passionately in love with this man.'
********************************************************************************
New Names                                                                                                   13/12/2013
Busy with the first draft of my fourth novel- provisionally titled the Henna Painter. Many scenes to be written yet. In the process of embedding authentic Moroccan names for characters- supplied by a kind Moroccan friend.  Quite a task finding out who's who and what their names are. I can assure you that it is not an easy job, names are getting mixed up here, there and everywhere. Replacements are leading to deletions and it's all getting rather confusing-  but I will get there eventually!
  ********************************************************************************