THE HOLY WOMAN (Chinese Edition) in Mandarin
The long awaited Mandarin Version of my best selling first novel 'The Holy Woman'.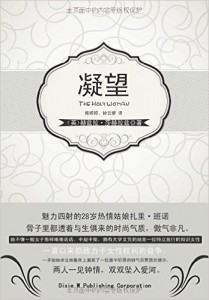 To Preview and order your copy of The Holy Woman (Chinese Edition) 
"A lean, lyrical meditation on tradition and independence, sensuality & sacrifice, set against the moral background of modern day Pakistan, Shahraz's debut beguiles throughout."
The Times
Set in contemporary Pakistan, London and Egypt, this is an epic tale of  a modern young Pakistani woman caught between love of a man, her family, and feudal tradition.
Qaisra Shahraz skilfully depicts the rural world of village life in Sindh, the modern world of Karachi, and London and Egypt also playing their parts.She draws the reader into the lives of the characters, bringing the complexities and contrasts of modern Pakistan beautifully to life.
Central to the theme of the story is the role of the Burkha – something the book examines very closely – from its significance to the wearer, and perception of that item of clothing is discussed throughout the book in a beautiful way. The reader comes to gradually understand the many levels of complexity that surround the Burkha,  developing a greater understanding of Pakistani and Muslim culture.
The other central theme, and one which transcends all cultures, is that of love; romantic love, love for your parents, and love for the traditions which have grown and shaped the central characters.
'An international bestseller… an extraordinary story of love and betrayal in rural Pakistan'
Manchester Evening News

'An absorbing adventure, from a vivid imagination'
She

'A stunning debut novel – an intricate study of love, family, politics and sacrifice'
Eastern Eye

'Gripping, hugely involving, and very satisfying'
Kate Mosse
Book details
Paperback: 294 pages
Publisher: Dixie W Publishing Corporation (10 Dec. 2015)
Language: Chinese
ISBN-10: 0984372024
ISBN-13: 978-0984372027
Product Dimensions: 17 x 1.9 x 24.4 cm
Author: Qaisra Shahraz
To Preview and order your copy of The Holy Woman (Chinese Edition) 
Other Books written by Qaisra Shahraz
Click to view  A Pair of Jeans & Other Stories, Typhoon, Revolt, The Holy Woman, The Holy Woman (Chinese Edition)